About Us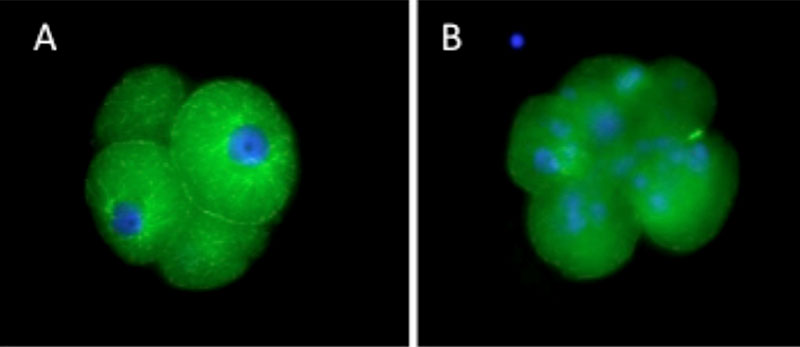 Our laboratory is a joint laboratory directed by Drs. Stuart Meyers and Pouya Dini in the School of Veterinary Medicine at UC Davis. We study the fundamental and applied biology of sperm, eggs, embryos, and the biology of the equine placenta.
Research in our laboratory is focused on several primary research models encompassing Gamete Biology and Assisted Reproductive Technology (ART):
Equine Assisted Reproduction Technology (eART) and in vitro production of horse embryos
Sperm biology and cryopreservation in stallions and dogs
Germ cell transplantation in migratory fishes (salmonids and sturgeon)
Equine placental development
Placental pathologies in horses
Low power microscopic video of actively motile fish sperm from a white sturgeon
3D fluorescence confocal microscope image and movie showing scans through the z-plane and deconvolved images. Dr. Won Hee Song, 2018
Due to our combined expertise and experience studying in vitro production of equine embryos, and along with the support of the Equine Reproduction Service at the UCD Veterinary Medicine Teaching Hospital (VMTH), we offer equine embryo production using ICSI in vitro fertilization as a clinical service to the horse-owning public. In addition, our laboratory is one of the few ART centers in the world that is equipped with live embryo monitoring system, allowing us to evaluate the embryo formation precisely.
View Video of
Equine Embryos Growing
Click here for more information
and scheduling for your mares